[layerslider id="8″]
CleanNet Aussie Pumps Hydro Loop

Aussie Pumps Hydro Loop- cleans, filters and recycles water. A self contained trailer mounted clean and capture hot water high pressure and steam cleaning unit.  It also combines a vacuum filtration system which collects the waste water,  preventing it from entering storm water drains.  The water is then filtered through 5 stage system before  being returned to the supply tank for reuse. Fast, efficient it also reduces the need to rinse down and is EPA compliant.
Aussie Pumps Hydro-Loop

Collects residual water

Reduces need to rinse

EPA compliant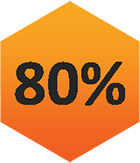 Recycles up to 80% of water used.